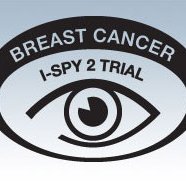 Breast cancer in women in the beginning appears from a tumor. One way to heal it is by doing surgery and chemotherapy to kill the cancer cell inside the breast. Breast cancer can lead women to death if it is not soon treated well. But sometime the surgery itself has the bigger failure level, and even if it succeeds cure rates of the breast cancer patient is not like has been expected. Because of this condition, physicians creating new drugs and get rid of drug combination that don't really work. The experiment is held and it is called as I-SPY 2. This research claimed to found smart discovery to help breast cancer patient.
I-SPY 2 has been created by Kathy S. Albain, a Loyola Medicine oncologist. The studies of I-SPY 2 found out that patients with special types of breast cancer can be healed effectively with the neratinib and the combination of veliparib + carboplatin. The two drugs are more effective to eradicate tumors before the surgery compared with standard chemotherapy. There is even the experiment for trebanarib drug held by Dr. Albain. The smart discovery of the drug for breast cancer is still under research.
Dr. Albain stated that the researchers in I-SPY 2 use the cell genes of breast cancer in determining which drug is the most suited one to be given in patient of tumor. The tumor eradication done by the special drugs before surgery will reduce the death level because of breast cancer. For example the smart discovery of neratinib is highly suitable in patient with type of breast cancer called HER2-positive. The 56% of the patients treated with neratinib and standard treatment experiencing the tumor eradication. Researchers of Dena Farber Cancer Institute and The Harvard School of Public Health give comment that I-SPY 2 and the drug that it offers will be the important discovery in the future.